First of all, thanks to
Mik
for the nice words and welcome to the new followers! I spent a week in West Texas and the high ever day was over 100! When I got back, I wasn't real happy with the way my Tharn Ravagers were going (you can check out their progress by clicking on the Tharn label to the right). I love the models but I had gotten a little carried away with the highlights on the flesh. I am only looking for table top quality but I wasn't happy. As a result, I let them sit for about a week. I just wasn't quite sure how to fix them. After Mik posted about my site, I knew I was ready to tackle them again.
I went over the flesh with a wash of the old GW Brown ink. It toned down the highlights and I can live with them now. Then I moved to the leather bits and bracers. They are based with a mix of Folk Arts Burnt Umber and Black, about 3 or 4:1. They are still in progress, but I feel like I am over the hump somehow.
Tharn Ravagers = 63%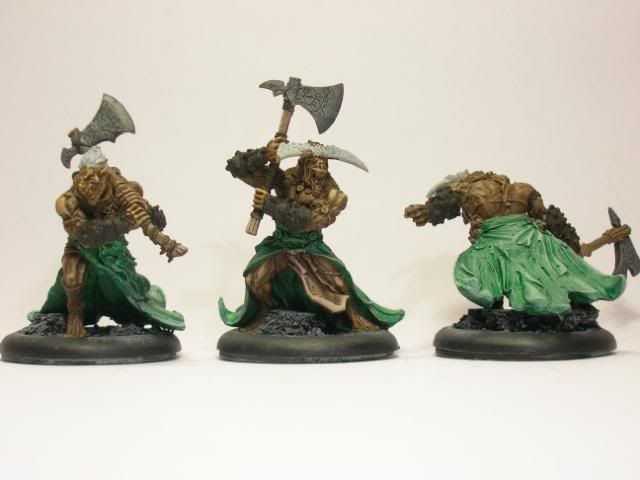 My garden:
While I was in Texas, it went crazy. My room mate watered it and we have harvested about 6 zucchini so far. I grilled them up and they have gone in omelets, pasta salads, and stew.
Just for fun: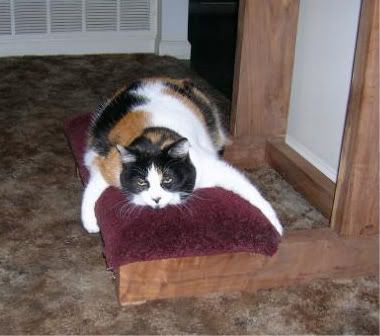 I have a fat, pissy cat named Callie (think Garfield). I tell people she bites and they say, "Oh animals love me." 5 minutes later, they are complaining that she bit them!? Anyway, I like her. We get along just fine. Last night, my room mate bought new work shoes. I have no idea how Callie was able to fit her big ___ in here but I took a picture of it.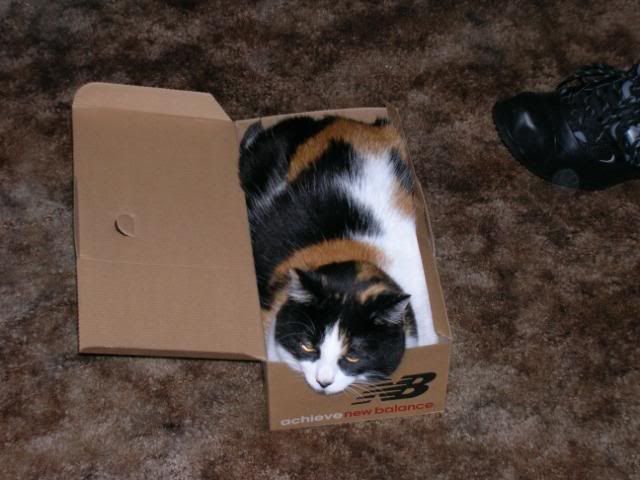 She got back at me later for taking her picture by jumping up on my painting table. Luckily, she didn't step in the paint (this time).