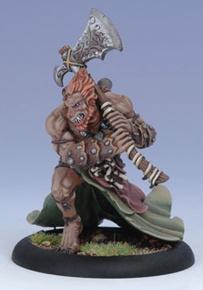 I finally got my last Tharn Ravager. The box set comes with the leader and 3 troops. 2 more troops can be added, along with the shaman unit attachment. The game store took forever to get it in this last individual guy but it's here now.
I have already assembled the others and pictures are
here
. After finals week and graduation, I will build this one, then start painting the unit of 7. I'm excited!