Just a few update photos of my garden. The zucchini have really gotten big!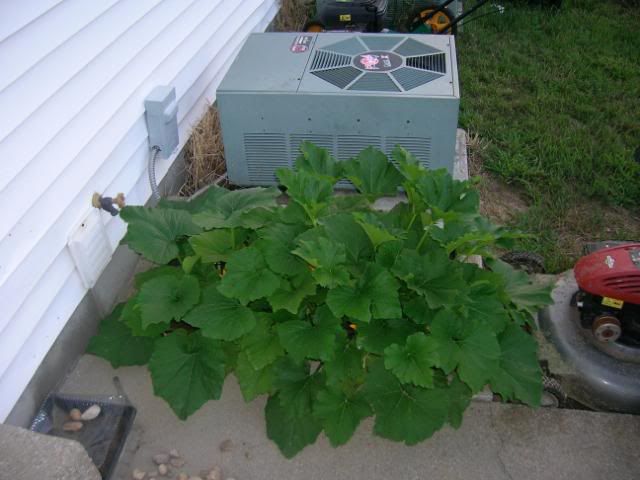 Here are the flowers from the zucchini. These flowers will eventually be where the vegetables form.
On the other side of the zucchini, which are pinned back, is the herb garden. The basil, cilantro, and chives are all doing good. The banana peppers are in the back right corner.