I wanted to post some new pics of my garden, first shown
here
. My zucchini have taken off and there are small buds forming. They will bear fruit soon.
My cilantro, basil, and chives are doing well, if I can just keep the zucchini out of the way. I also added 3 little banana pepper plants. (Sorry this one is a little fuzzy).
I am not all that into flowery stuff but the basket out front looks great.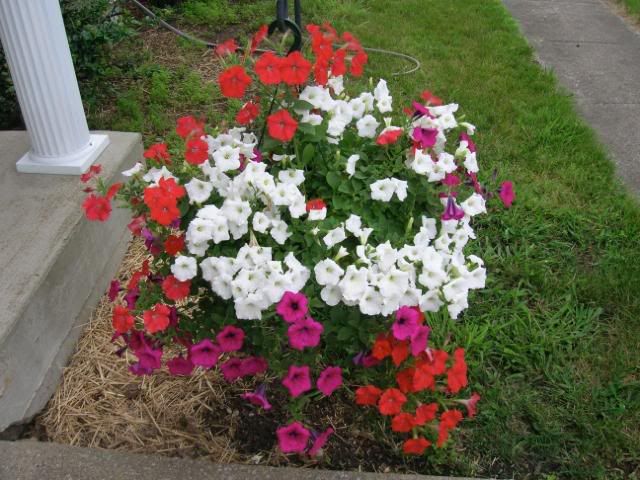 I also added a Lamb's Ear or
Stachys byzantina
. The leaves feel like a lambs ear or even a floppy dog's ear. It rarely flowers but I just think it's cool.
None of the little seed starters made but the ones I just stuck in the dirt did. Go figure.