I decided to quickly block in my colors.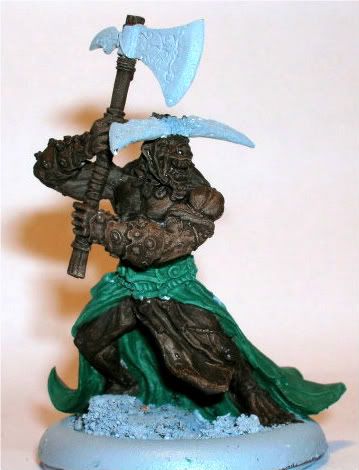 Body, leather, and haft - Block in with Folk Arts (FA) Burnt Umber #462.
Green cloak - Block in with 1:1 mix of FA's Aspen Green #646 and FA's Hauser Green Dark # 461.
I started to do the green with just the Aspen green but over the gray primer, it was too light. If I had used my normal black primer, it probably would have been just fine.
Next, I want to block in the bone colors and the black on the base. I plan on drybrushing the base some so I can't leave it too long.