So, I have been painting, albeit slowly. I decided to paint all my warjacks at once so I am extending my
personal deadline
to the end of next month. It is also a nice kick in the butt that the new MKII rules just came out! The before shots can be seen
here
and
here
. Here are some work in progress shots. I thought I was doing a pretty good job blending the lighter and darker blues but the camera really pulls out the differences... (warning - pic heavy but you can click them for a larger view)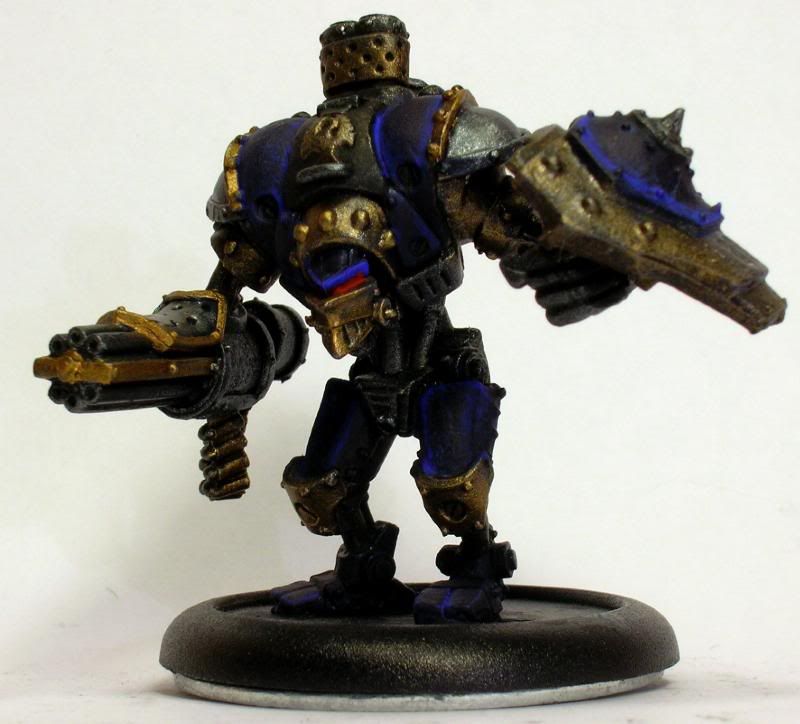 Sentinel. I am really starting to like this little guy.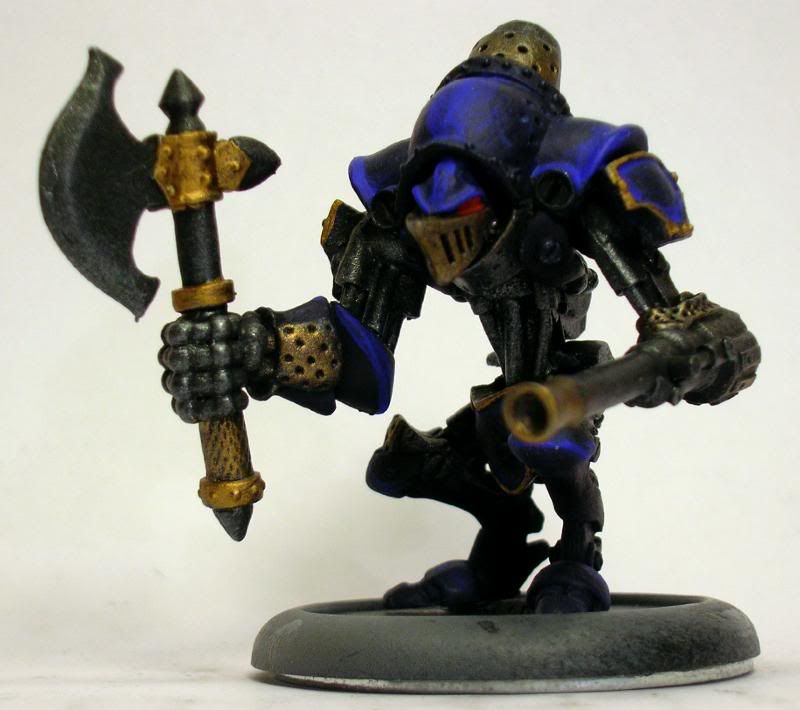 Hunter. Again, I really like the way he is going.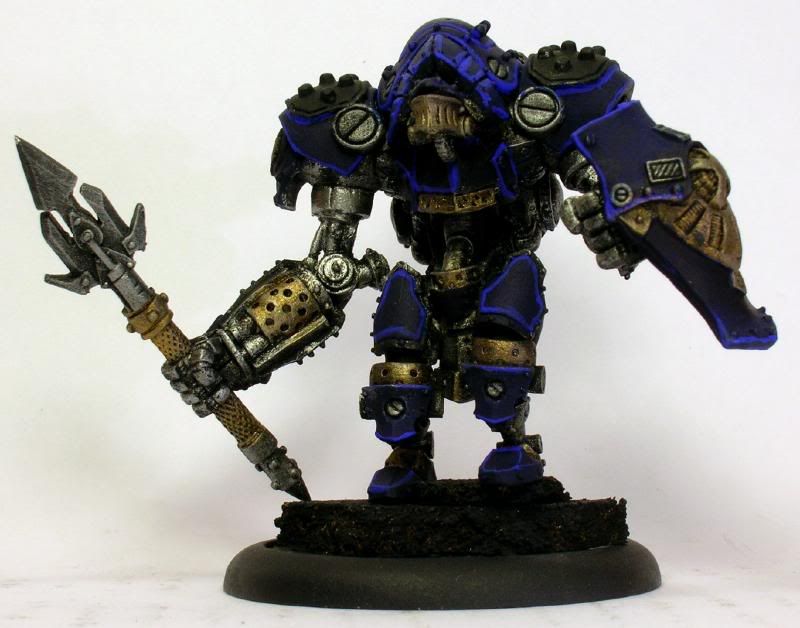 Centurion. This guy still has a weird pose and I lined in the lighter blue before I decided to try my hand at blending. Still, I will be happy get him out on the table.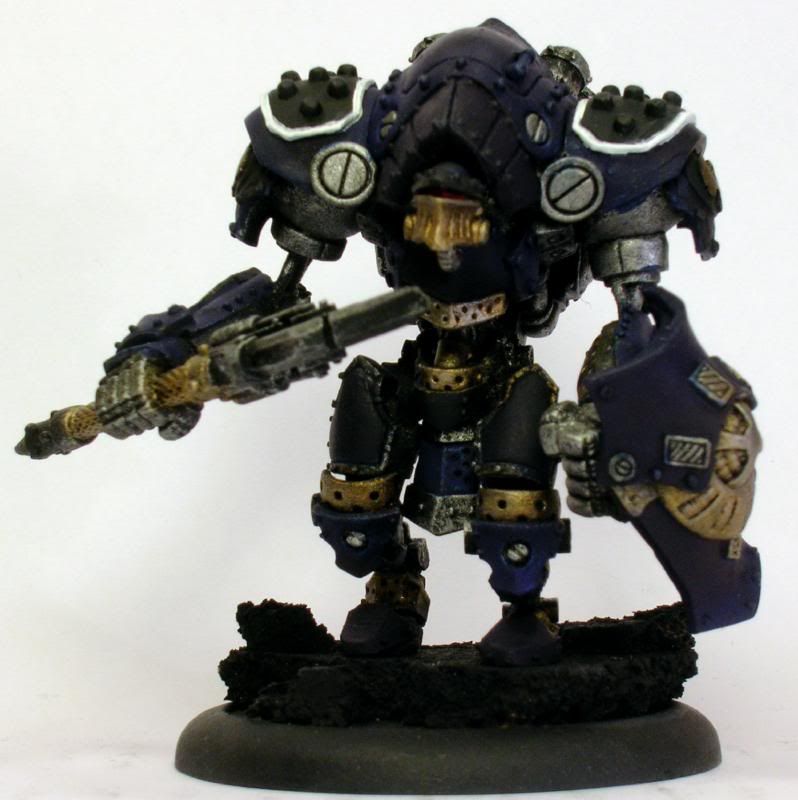 Centurion 2. No light blue yet, but I added the white trip around the shoulders. It looks a little like football pads to me but I think I will go with it. I am also a little proud of getting the red in the "eye" slot. It is stinking small!
Hammersmith. I really like the way the metallics came out on him.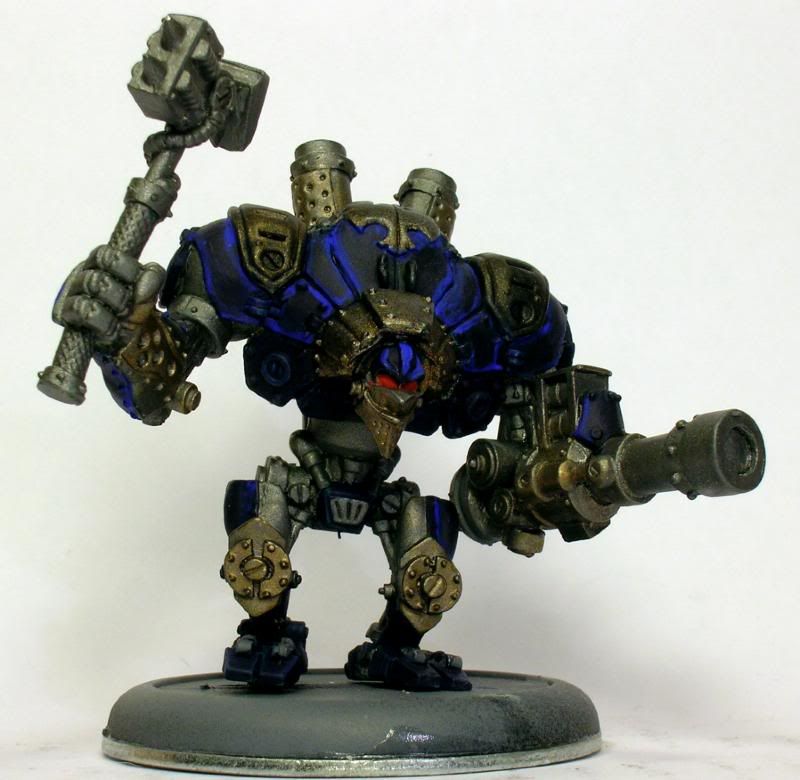 Defender. Again, I think the blending looks better in person but he still has a way to go.
Thanks for reading!