Okay, so it only took me several months but they are done! In fact, these are the first miniatures I have ever taken from start to finish (meaning based and varnished). I can still see places that I wish I had fixed but it is nice to have them done and sealed where I can't go back to them again! Here are the pics (click for a bigger view).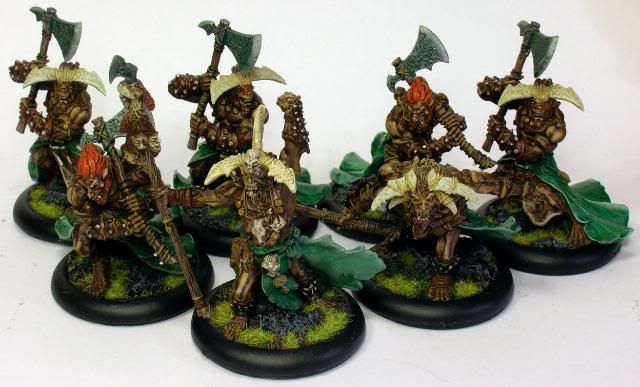 There is also one more red head shown in the group shot but not here.
Tharn Ravagers were 97% ---> now 100% complete!
While I had the varnish and static grass out, I also finished up the movement tray (
click here
for how I made it) for the Saurus Warriors. The Saurus still need varnish. I may get these done before I start my Cygnar Warmachines for my September
deadline
.